Vectorworks Roadmap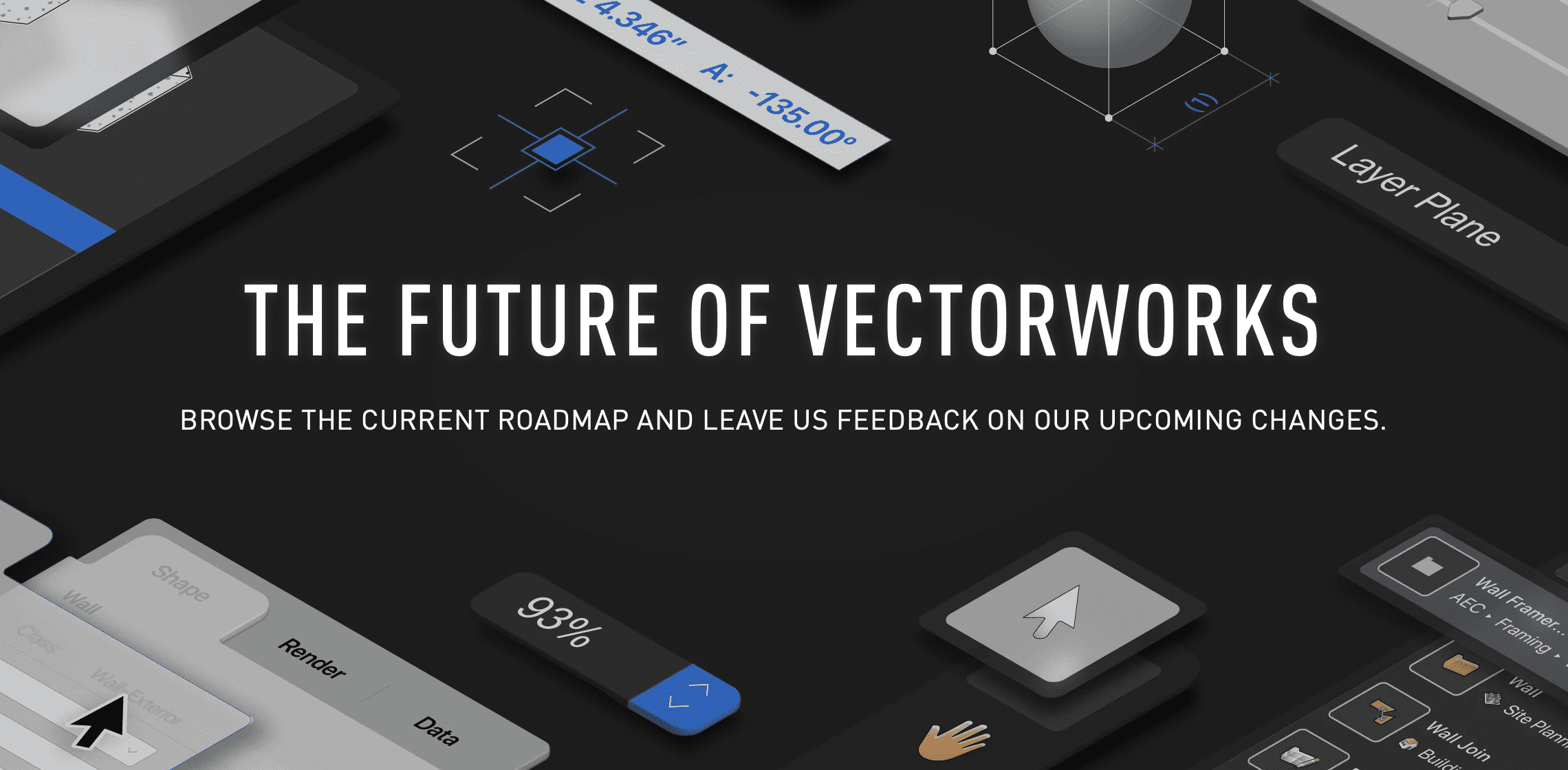 Skrevet 23.2.2022
Vectorworks planer for fremtiden…
Hvis du er intressert i at se hvad Vectorworks planlægger for de kommende opdateringer, så check Vectorworks offentlige roadmap …
Lidt inspiration fra siden:
Shading Rendering Improvements
More than eight lights, renderings closer to presentation quality. (Scheduled)
Datasmith Direct Link Tool 2.0
Sticky sync button allows user to make changes continually without visiting the tool to sync. (Scheduled)
Offset Edge and Push/Pull enhancements
A new tool will be added to offset edges of planar and non-planar faces. Push/Pull mode will be added to provide push/pull behavior as soon as edges are offset. Existing Push/Pull tool will be enhanced to support non-planar faces. (Scheduled)
Cabinet and Countertop Tools
Modernization and addition of functionalities. (In Development)
Inventory
Combining various inventory systems into one and expanding on reporting functionality. (In Development)
Plant Data
Better integration of plant data in the design and documentation workflow. (In Development)
Home Screen
New interactive home screen on Vectorworks launch. (Active Research)

Se hele Vectorworks officielle roadmap her.
Kontakt MikroGraf for yderligere informationer!