Vectorworks 2016 frigivet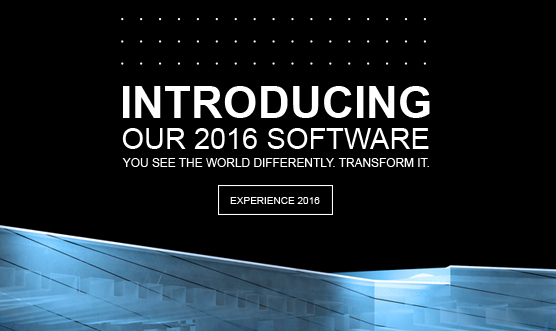 Skrevet 16.9.2015
Det mest fleksible CAD & BIM program Vectorworksd er frigivet i version 2016.
Den største opgradering af Vectorworks nogensinde har masser af forbedringer og 5 store nyheder:
– Project Sharing (flere kan arbejde på det samme projekt)
– Subdivision Surfaces (endnu friere modellering)
– Marionette (programmatisk modellering)
– Energos (komplet energiberegning baseret på Passivhaus)
– Point Cloud Support (importer 3D scanninger af eksisterende bygninger)
…og disse forbedringer:
– Renderworks Improvements
– Door and Window Improvements
– BHardscape Improvements
– DXF/DWG Improvements
– Database Worksheet Improvements
– Create Stage Improvements
– Hoist Tool
– Horizontal Sections from Clip Cube
– User Experience Improvements
– Landmark Data Improvements
. OBJ and STL import
– Site Model Improvements
– Slab Improvements
– 3D PDF Export
– Cloud Services in Vectorworks Software
– New Visualization Techniques
– Roof Components and Styles
Se mere på Vectorworks hjemmeside.
Introducing Vectorworks 2016
Vectorworks 2016 Launch Video
Vectorworks 2016 – THE NEW FEATURES